Contact us
Fairsaid: Waregemstraat 607 - 8540 Deerlijk - Belgium
T: (+32) 056 71 64 42
E: sales@fairsaid.be
Opening hours showroom:
Monday till Friday: from 9h00 till 17h00
If possible, please make an appointment in advance.
Fairsaid is a part of the Publie Designs Group.
---
Register on our newsletter
---
Follow us
---
Talk to us
You can see us in action, building stands in trade fair halls and locations in Belgium and abroad. Feel free to talk with us so we can listen to your desires.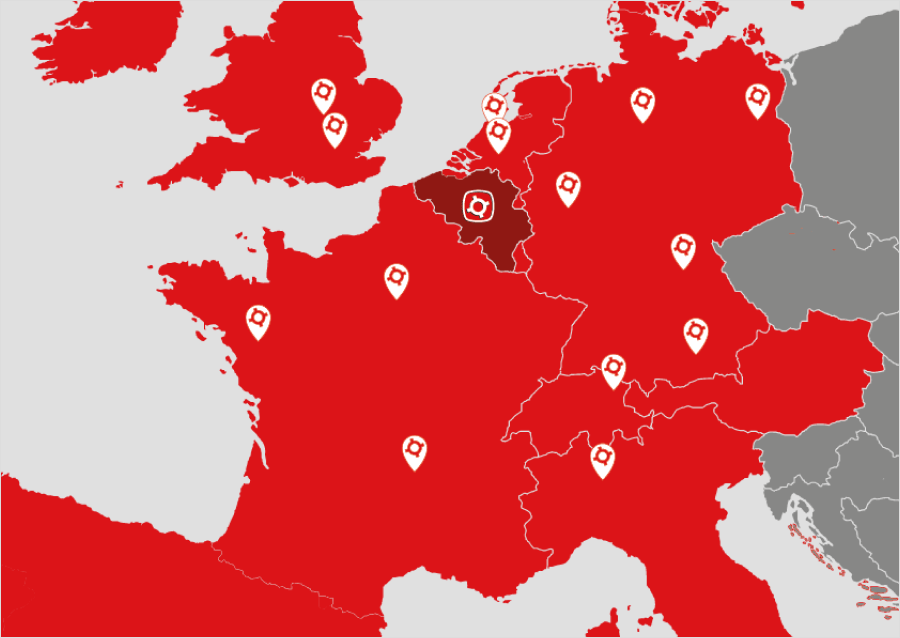 - Flanders Expo
- Brussels Expo
- Tour & Taxis
- Charleroi Expo
- Brabanthal Leuven
- Expohallen Roeselare
- Expo Hannover
- Wex Wallonnie Expo…

- Ciney Expo